Alex Tubis | Converter
08/07/2016 - 08/08/2016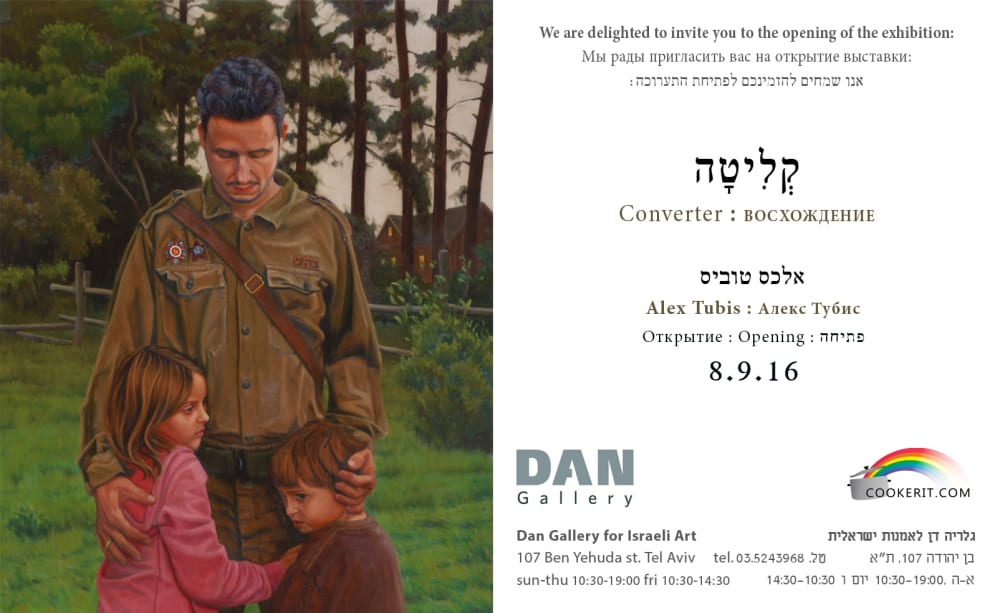 Tubis immigrated from Moscow aged 12 and the throes of absorption left their mark on him.
While his family completed this process with relative success, Tubis remained withdrawn, and it was a while before the sense of failure to connect with his new surroundings relented.
The second meaning of klita pertains to signal reception, a regular feature in the converter at the new immigrants' rented flat. This same action facilitated Tubis' exposure to the cinematic world of Andrei Tarkovsky, who remains a source of inspiration for him.
Like Tarkovsky, his source of inspiration, Tubis attributes great importance to the concept of home, which inhabits much of his works.
"Detached from home, or at least ill-at-ease therein, while the wooden country home image, where they spent their childhood, resurfaces in their dreams." (From Converter exhibition catalogue).
Klita, the Hebrew title of his exhibition, seeks to address two senses of this word, which were to shape his works. The first one pertains to absorption as reception in a social setting.
Converter is a new solo exhibition by artist Alex Tubis, comprising roughly ten large-scale oil pieces. Tubis' creative process draws on the cinematic medium, evident in the compositions, narratives and mood of his paintings.
As a child, Tubis was inspired by the world of cinema and dreamt of being a director when he grew up. Nowadays he is finding himself translating the cinematic medium into the medium of painting.
The theme of belonging to a place recurs as a motive that combines together images from reality and recollection.